House of Shakti Jewelry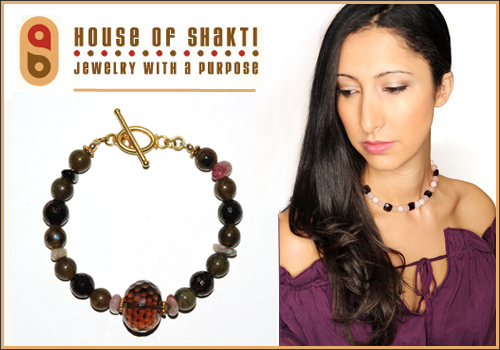 House of Shakti Crystal Designs - Beverly Hills, CA
Located in Beverly Hills, CA, House of Shakti is the creative vision of designer Lubna Salah who uses crystals for healing and storytelling.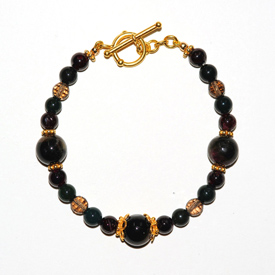 Each piece of jewelry is handcrafted by her to promote healing of the mind-body-spirit connection.
Since ancient times, gemstones have been looked to for their mystical and healing powers.
Through focusing on the healing properties of crystals as well as a yogic understanding of chakras, all jewelry is designed to to achieve subtle positive changes in ones aura.
Using only the highest quality semi-precious gemstones, gold, and silver, each piece is handcrafted by Lubna into elegant, feminine designs with its own healing prescription for the soul.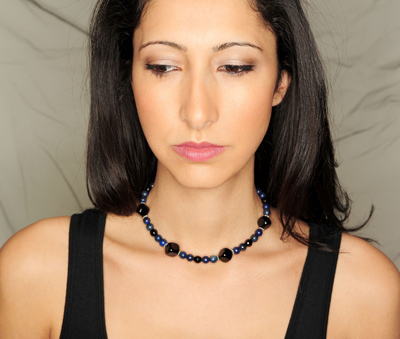 Her mission is to empower women to discover their highest potential through tools of practical enlightenment, like gemstones.
Who is Shakti?
Known in Hinduism as the "mother goddess", Shakti symbolizes the female divine force. She is the source of all, the universal principle of energy, power, and creativity. Shakti empowers us to be conscious creators in our lives inspiring positive change, not only in us, but in the world around us as well.
What is the design inspiration?
First, a healing intention or positive affirmation is chosen as the inspiration for each design. Crystals are then chosen to match based on their healing properties and resonance with each other.
Once the right combination is chosen, each piece is handcrafted using the highest quality gemstones, gold, and silver, keeping the intention in the designer's heart and mind.
Jewelry is then kept in the energy field of many other crystals. Once sold, the crystals in the jewelry are cleansed and activate, all while saying a prayer for the customer.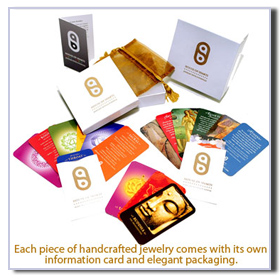 Jewelry is then packaged beautifully with its own information cards and instructions on how to care for and cleanse it.


About Lubna - Kundalini Yoga Instructor, Designer, Teacher
Lubna was born in the US to Palestinian immigrants.
From a young age, she was interested in fashion and design and attempted multiple times to follow that course of study yet was restricted by family beliefs. Instead, she spent her formative years living and studying in the Middle East where she obtained her degree in engineering.
Upon her return to the US, she continued a successful career in internet marketing and advertising.
Within several years, she started to experience baffling health issues that Western medicine could not cure. Her desire to heal her mind-body connection without the help of pharmaceuticals brought her to yoga.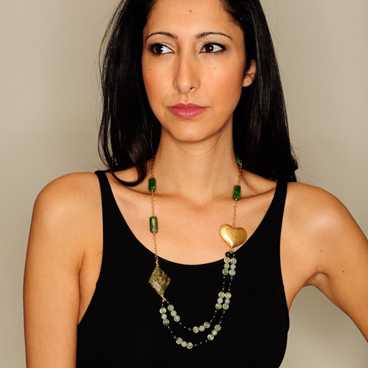 During this time she found herself drawn to crystals, numerology, astrology, and jewelry design. As crystal healing played a significant role in Lubna's own healing process, she wanted to share that with other women.
Since then, Lubna has become a certified Kundalini Yoga instructor as well as a Reiki practitioner. Her spiritual name, Anantjeet - meaning eternally brave and victorious - describes her motivation to choose love over fear in the face of adversity.
House of Shakti was born out of Lubna's desire to express her love for spirituality, healing, yoga, poetry, storytelling, color, and fashion.
Lubna hopes that the success of House of Shakti will allow her to bring these same healing modalities and philosophies to other women in need of healing their mind, body, and/or soul.
Lubna currently resides in Los Angeles, CA.
There are no products matching the selection.